ETIA is a French company specializing in equipment and processes for continuous heat treatment.
We provide solutions for handling biomass, food and industrial residues. The Spirajoule® is a machine developed for continuous heat treatment at temperatures up to 850 °C, based on a hollow shaft screw conveyor heated by a low voltage current.
The screw is made of electrically conductive material and is powered by specially designed parts.
When an electric current flows through the screw, heat is generated, and it is sterilized by dry heat steam supplied from the top.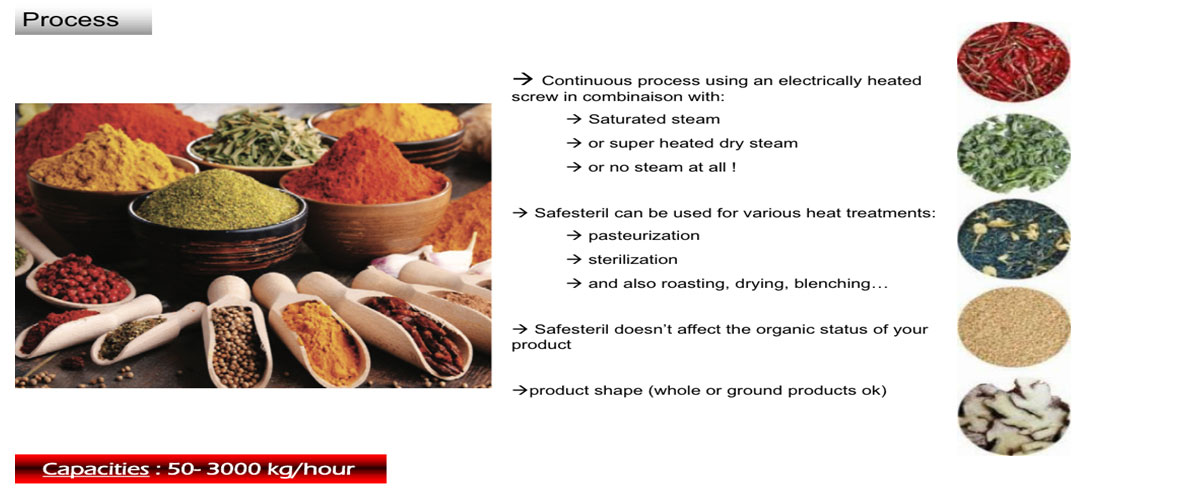 Safesteril does not have any restrictions on the shape of the processed material (raw material, powder, coarsely pulverized product) and does not affect the physical properties.